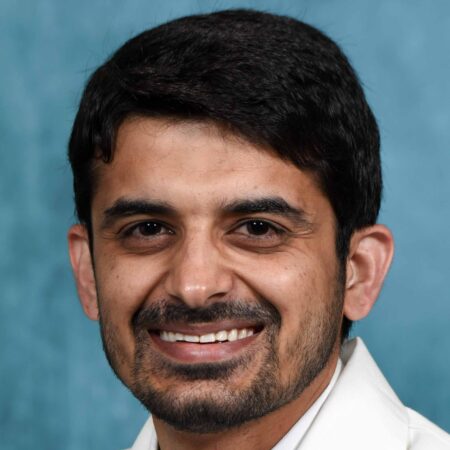 Muhammad Shah Miran
MD
Program:
Combined Internal Medicine/ Pediatrics, Graduating Class of 2021
Originally from:
Pakistan
Medical School:
Ayub Medical College/Khyber Medical University, Pakistan
What brought you to the U.S. and to Michigan?
I first came to the United States in 2009 as a visiting medical student through an exchange student scholarship program. I had the opportunity to participate in both cultural and academic activities. I was very intrigued by the evidence-based medicine and medical ethics being practiced here in the U.S. I came back to the United States again after graduating and completing my internship. One of my experiences in the U.S. healthcare systems was a clinical observership at Hurley Medical Center, Flint, Mich. During this wonderful experience, I also had the opportunity to explore natural beauty of Michigan. It was then when I decided to make Michigan my home.
Why did you choose your specialty?
I chose my specialty of combined Internal medicine and pediatrics (Med-Peds) because of many great reasons:
After the tragic death of my beloved daughter, Sana, I am motivated to pursue fellowship and career in adult and congenital heart disease. Med-Peds provides the perfect platform for such a valuable fellowship that involves both Pediatrics and adult patient population.
With recent advancement in evidence-based practice, the survival of pediatrics patient population (for example, patients with cystic fibrosis, complex congenital heart disease, etc.) into adult life has increased. Additionally, patients with chronic diseases such as type I diabetes mellitus and childhood asthma would love to have the same doctor that is expert in both pediatrics and internal medicine. It is very fulfilling for a physician to continue to provide care to their patients when they are more than 21 years of age.
For the above and many other great purposes, Med-Peds is a unique specialty to provide quality, evidence-based care to patients and their families throughout their lives.
Family
I live with my wife and our daughter, Sophia.
When you're not working, what do you do for fun?
On my free time, I love to spend time with my family, watch movies, go out to eat, watch and play sports.
What do you love most about Hurley?
The things that I love about Hurley are that we care for our patients and each other, our professionalism, our team work, prioritizing patient satisfaction, and advocating for patients nationally and globally.
What inspires you?
Going through some personal experiences and realizing that our patients trust us for their care inspires and motivates me to provide them with the best possible treatments with compassion and empathy.
What do you miss most about home, and how do you stay in touch?
What I miss most about home is that I wasn't able to say goodbye to my sweet grandmother who passed away last year. I talk to my family through WhatsApp.
Favorite movie:
The Pursuit of Happyness