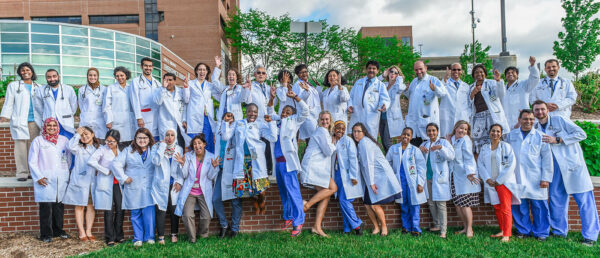 Oluwatosin Babade
MD
Program:

Pediatrics Graduating Class of 2021
Where are you from originally?
Nigeria
Where did you complete your medical school training, prior residency training, fellowship training, etc?
Medical school was at All Saints University College of Medicine in the Caribbean island nation of St. Vincent and the Grenadines.
When did you come to the U.S. - and Michigan?
I first came to the USA in 2006 to study biology (pre-med), and I am here in Michigan because I have the opportunity to undergo Pediatric residency training at Hurley.
Why did you choose your specialty?
I am naturally fond of interacting with children
Family:
My parents and both siblings all live in Nigeria.