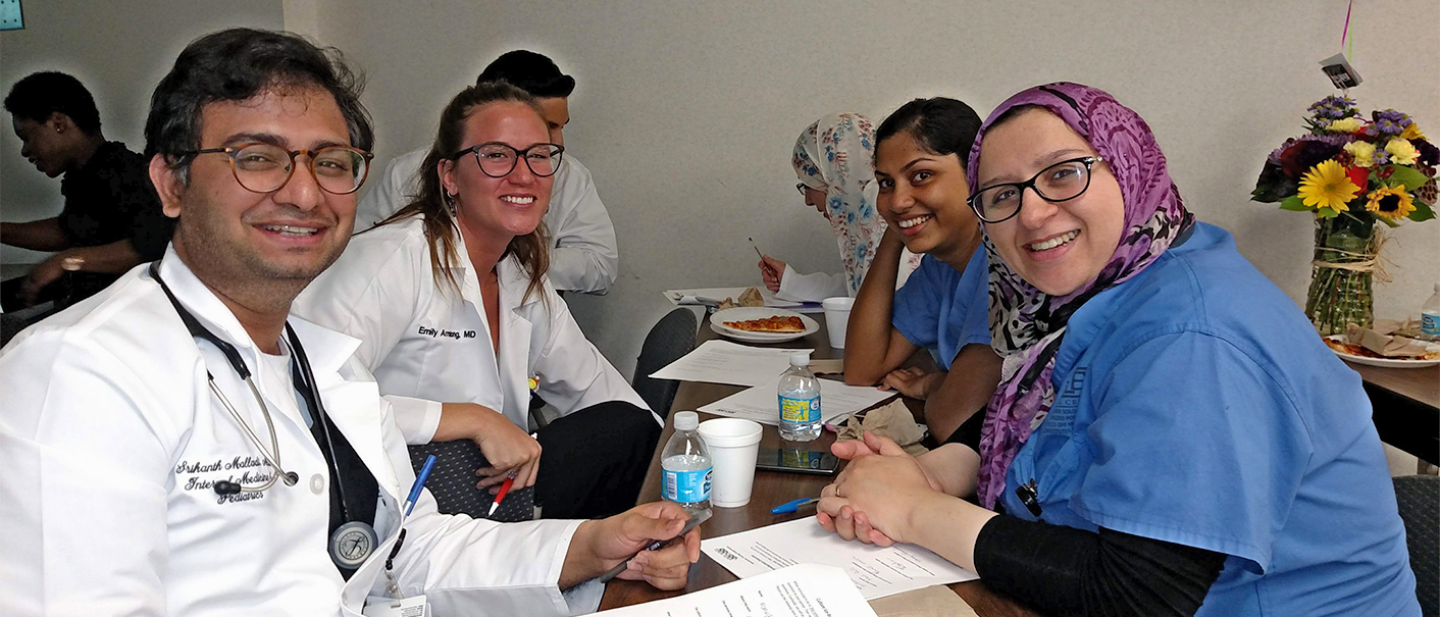 Managing coronary artery disease in patients with atrial fibrillation just got a bit more clear when it comes to anti-thrombotic therapy.
A systematic review and meta-analysis led by Hurley resident physician Srikanth Malladi MD reviewed scientific literature - including new randomized control trials - to evaluate the effects of oral anticoagulation on patient outcomes. The review article was published in the Dec. 3, 2021, online edition of Medicine, Vol 100, Issue 48, p 327498.
The authors' conclusion found no reduction of major adverse cardiac events in combination therapy and in monotherapy, so current recommended treatment guidelines are still valid.
The complete citation:
Malladi S, Hamid K, Pendyala NC, Veerapaneni V, Deliwala S, Dubre D, Elian SA, Singh A. Management of stable coronary artery disease and atrial fibrillation with anti-thrombotic therapy: a systematic review and meta-analysis. Medicine. 2021;100:48(e27498).
About the authors
Malladi is a fourth-year resident in Hurley's Combined Internal Medicine/Pediatrics Residency Program, where he serves as chief resident in charge of quality and patient safety and didactics.
Hamid is a graduate from Hurley's Combined Medicine/Pediatrics program and is now in the Division of Pulmonary / Critical Care, University of South Alabama College of Medicine, Mobile, Ala.
Pendyala is from the Internal Medicine Department at Coney Island Hospital, Brooklyn, N.Y.
Veerapenini and Deliwala are from the Internal Medicine Department at Hurley Medical Center.
Dubre is an alumnus and was a faculty member in Hurley's Combined Medicine/Pediatrics program at the time that he coauthored this paper.
Elian is from the Division of Cardiology at Hurley Medical Center/Michigan State University, where he is a faculty member.
Singh is program director of the Hurley Combined Med/Peds Residency Program.