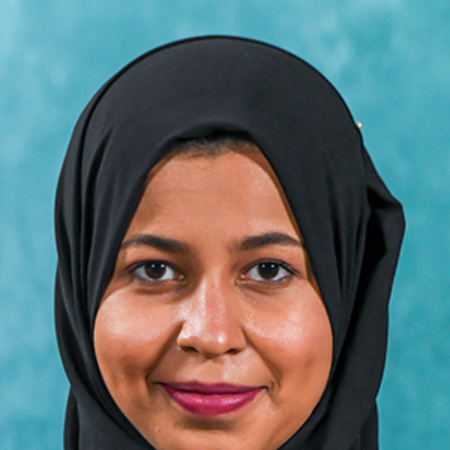 Wad Elsheikh
MD
Program:
Pediatrics, Graduating Class of 2024
Originally from:
I am originally from Sudan.
Education:
I completed my medical school in University of Medical School and Technology (UMST), Khartoum, Sudan, after which I joined the Tawam Hospital in Ail Ain, United Arab Emirates, where I completed 4 years of pediatrics residency training.
Why did you come to the U.S. – and to Michigan?
I came to the U.S. before the beginning of my residency training at Hurley.
Why did you choose your specialty?
Pediatrics is an evolving field, always updated, full of opportunities and challenges, very joyful and rewarding.
Family
My parents live back home in Abu Dhabi, UAE. Recenty, I married a great man named Khalid - he is my best friend, my greatest support, my biggest comfort, and my strongest motivation. My family is a great source of happiness to me. I am looking forward to them joining me here in Michigan soon!
When you're not working, what do you do for fun?
I love cooking, watching movies, running, and cycling
What do you love about Michigan and Hurley?
What I love about Hurley is the sense of family and belonging I felt when I came. People over here are very kind, humble, warm, and welcoming. I have received tremendous support from my colleagues, seniors, and faculty. There is enough diverse pathology to learn from, and faculty are always there to teach.
What inspires you?
My parents.

Favorite quotation?
The best way to escape from a problem is to solve it!